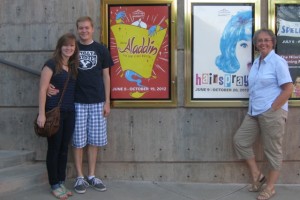 We traveled to St. George during a little heat wave that made it quite hot in Southern Utah, but had a great time anyway.  We took Mark and his girlfriend, Lauren, and saw both shows.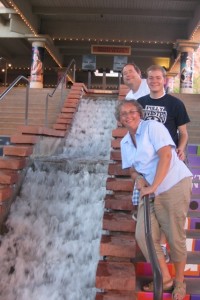 "Aladdin" was awesome and had lots of surprises with a revised script from the movie version and lots of bells and whistles.  They had lots of live animals, a flying carpet, great dancers and singers, flames and explosions, and 3D glasses for the audience.  We really enjoyed the show and the Genie was amazing.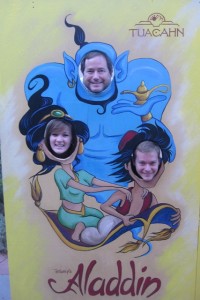 The next night was "Hairspray" and it was also totally awesome.  The actors were great and there were some fun stagings.  The choreography for "I Can Hear the Bells" was simply hilarious and all the dancing was high-energy and fun.  I couldn't sit still in my seat during some of the songs and just had to tap my feet and shake my shoulders.